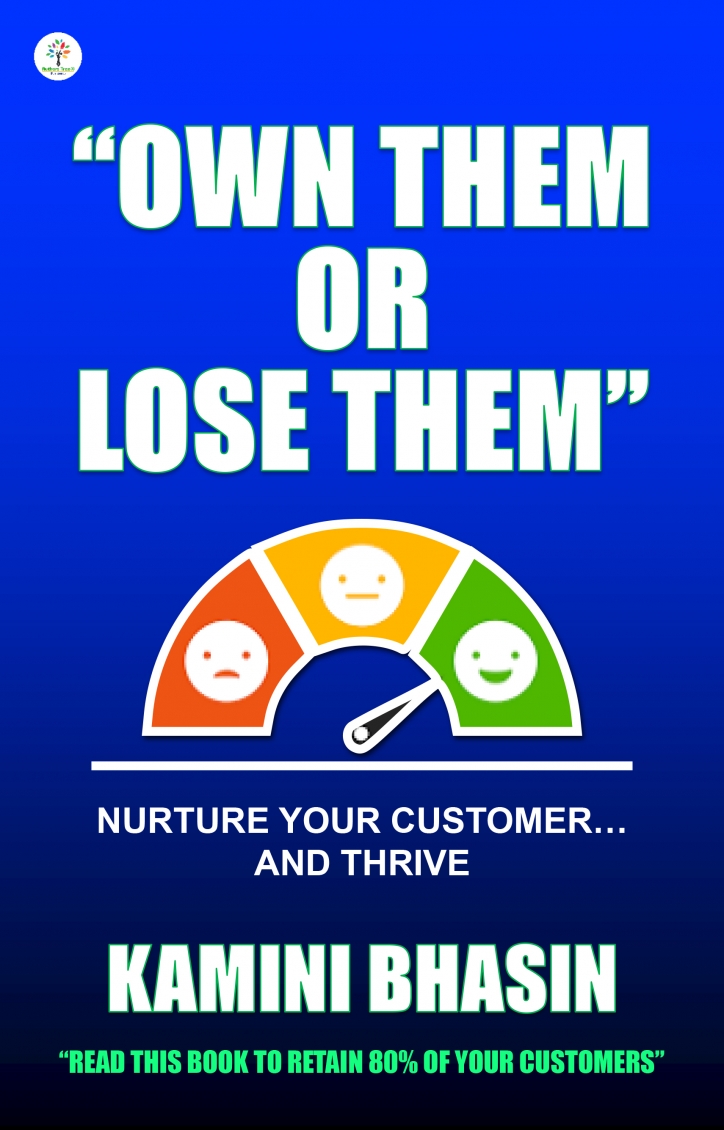 Delivery worldwide

Status: In Stock
OWN THEM OR LOSE THEM
By: Kamini Bhasin
Book By Kamini Bhasin
Details :
ISBN - 978-93-94807-26-6
Publisher - Authors Tree Publishing
Pages - 158, Language - English
Price - Rs. 499/- Rs. 199/- Only with Free Shipping
(Pre-Launch Sale Paperback)
Category - Non-Fiction/Self-Help/Business/Grow Business Ideas
Delivery Time - 6 to 9 working days
Order Here
----------------------------------------------------------------------------
During my journey of over 35 years as an Entrepreneur, I met many aspiring entrepreneurs, young men and young mothers and those who started their businesses and gave up and also those who were and are struggling to keep their businesses going. I realized that those who gave up and those who are struggling somewhere missed out on some important steps, which help make businesses successful. Most of them take customers for granted forgetting their business can survive only with customers. In my book, I have highlighted the importance of customers in a business and given 70 different strategies to hook, book and retain customers so that they become loyal to their company and their products. I have also illustrated examples of how loyal customers who are happy and satisfied can become advocates for their company and products. Thus customers can become the biggest assets for the growth of any business. I wish to help and impact 1 million entrepreneurs who are dreaming of reaping the fruits of their hard work to have flourishing Enterprises. The 70 strategies I have shared, if implemented can help entrepreneurs acquire and retain their customers and turn them into amazing tools to grow their enterprise while maintaining great relationships with them. When they follow and apply all the tools in their businesses they will be able to retain 80% of their customers who will not only become loyal to their company and products but also become happy advocates and give references to their family and friends.