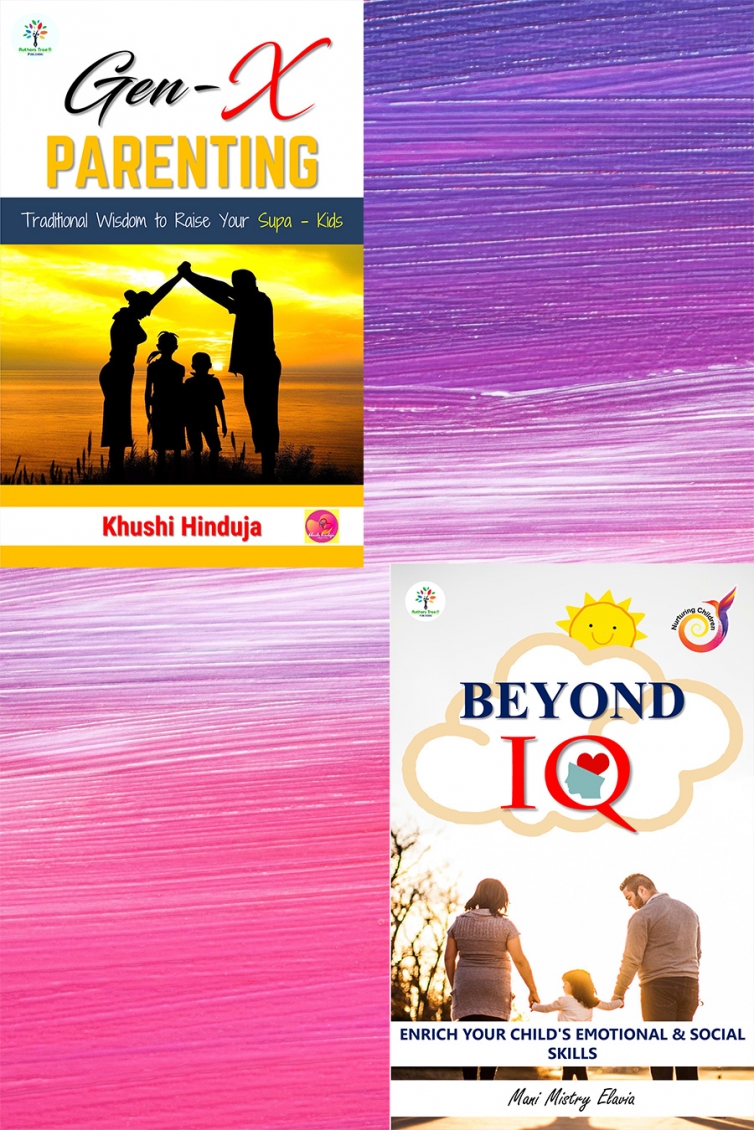 Delivery worldwide

Status: In Stock
Gen-X Parenting & BEYOND IQ (Combo Pack Offer)
By: Khushi Hinduja & Mani Mistry Elavia
Book By Khushi Hinduja & Mani Mistry Elavia
Details :
ISBN - 978-93-91078-03-4, 978-93-91078-30-0
Publisher - Authors Tree Publishing
Language - English
Price - Rs. 548/- Rs. 400/- Only with Combo Offer
Category - Non-Fiction/Self-Help/ Parenting/Motherhood
Delivery Time - 6 to 9 working days
Pre-Order Paperback
-------------------------------------------------------------------------------
In today's world children are extremely talented who are exposed to many extracurricular activities. Even social media plays a crucial role in influencing them. Parents put in a lot of effort, time and loads of energy to engage their children, as well as they, feel a lot of pressure to solve issues faced by children like stress, anger management, sibling rivalry, striking balance between academics and classes, keeping them away from gadgets, fear, anxiety and so on. Hence I thought of penning down a book to provide a simple easy practical approach towards raising children of today's world in a structured and positive way. After reading this book I ensure, parents will get solutions to various problems which they face on a daily basis from tiny tots to teens.
Do you know EQ or Emotional Quotient is twice as important as IQ or Intelligence Quotient for success in any job? In fact success for those in senior leadership role is determined 85% by their EQ and 15% by their IQ.
The book Beyond IQ –Enrich Your Child's Emotional and Social Intelligence is designed to share useful insights on how parenting style can enrich or impede the emotional and social development of our children. It provides inputs to parents about appropriate interactions with their children and range of opportunities they can render to their children to help their emotional and social skills bloom. This can equip them for a successful career and a fulfilling family life.
Isn't that the ultimate you desire for your children?