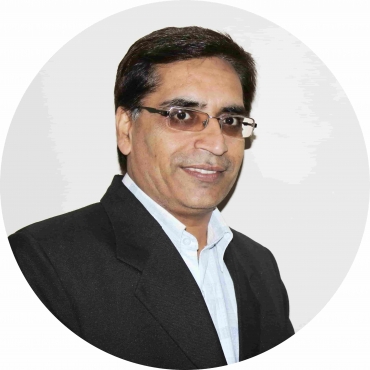 "Pawan Dua, 51 years, is a humble, compassionate and energetic human. Born and raised in Delhi-NCR. He is a great integrator, who loves to connect, collaborate and build relationships with colleagues, friends and family members. His goal is to find happiness and joy within and build long-lasting relationships with others. We can share something with someone only if we possess it. We get what we focus, so the criteria is simple to find, create and share happiness.

He strongly advocates the thought of one life-one death, the journey from womb to tomb, and what's happening now. If we can't celebrate this life now, there is no guarantee that we can ever find the reasons later, be it here or there. Only happy people make other happier.

On the professional front, he is an expert in managing Projects, Risks, Contracts, People & Processes in Construction, Renewables, Power, and IT domains. He has rich diverse experience of 25+ years and has handled simple-to-complex projects. He has worked with renowned MNCs like SB Energy (SoftBank Group), Schneider Electric, ABB Limited, Secure Meters, HCL and Lloyds. His flexibility and resilient approach have given him added mileage in dealing, executing and negotiating complex projects globally.

He is an active networker, a great professional and an excellent human being. He had completed PGDBM from AIMA, Delhi and Project Scheduling & Cost Control certification from George Washington University, besides acquiring many other credentials of management and leadership.

Pawan lives in Noida with his wife Vipla, daughter Anchal and son Sahil."