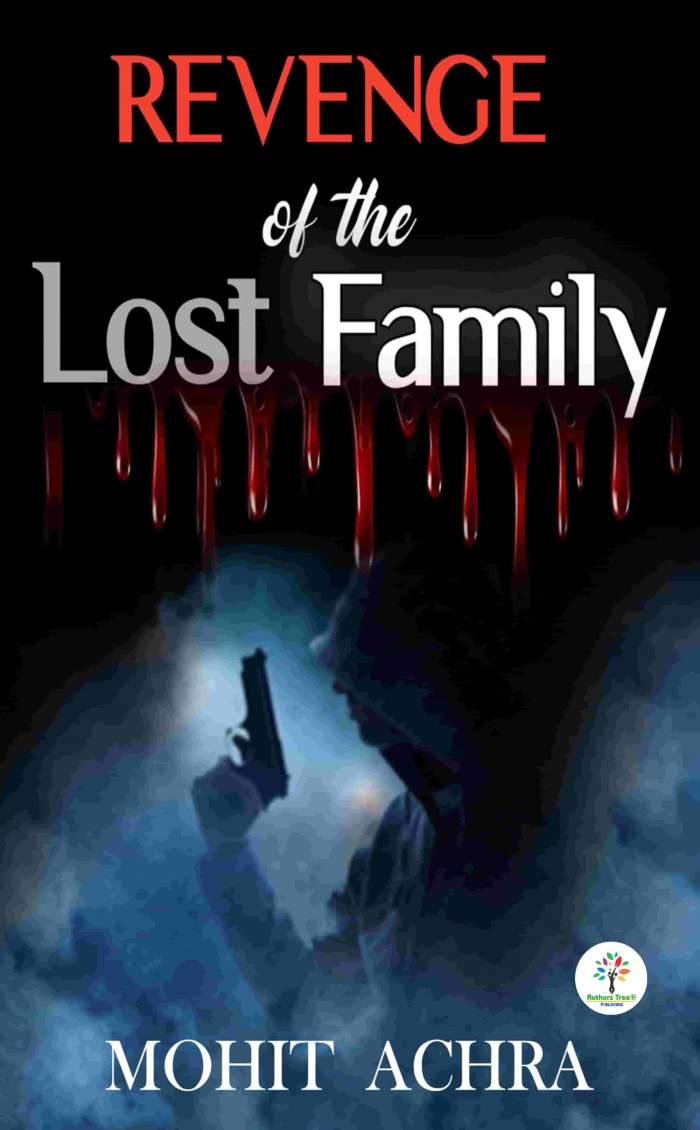 Delivery worldwide

Status: In Stock
Revenge of the Lost Family
By: Mohit Achra
Book By MOHIT ACHRA
Details :
ISBN - 9789391078263
Publisher - Authors Tree Publishing
Pages - 193, Language - English
Price - 249/- (Paperback), 49/- (ebook)
Category - Fiction/Crime &Thriller
Delivery Time - 6 to 9 working days
Paperback eBook
-------------------------------------------------------------------------------
"Eight years ago, all the members of the Marques family were brutally murdered, except for one, Venia Marques.
She has been locked up in the Los Angeles Prison for the past 7 years.
Which member of the Marques family has returned from the dead to seek revenge?
Why does this murderer leave behind a clue with every dead body?
To challenge the police?
Or to tell the world what ACTUALLY happened with the Marques family eight years ago?
Detective Azriel Rovner must get his hands upon the fugitive before he can create deadly havoc in the city, and he is in for a dangerous chase of the dead..."