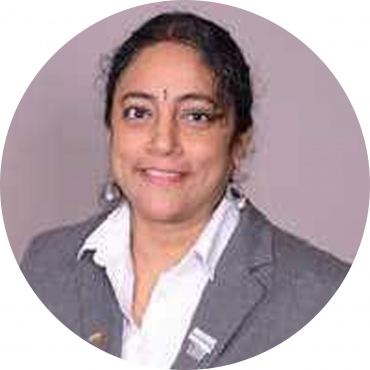 Manju K Manohar is an ICF Certified Career Coach and Certified Career Counsellor (University of California) with 21 years of experience. She comes with a rich management experience at MNCs (with 18+ years of experience).

She is a certified NLP Practitioner and loves helping people become a better version of themselves. She has secured the highest level of Educational certification by Toastmasters International which is "Distinguished Toastmasters". She was president of Infosys Shols Toastmasters clubs and was awarded Star Area director for 2019-20. She set up 20+ gavel clubs for children in one year as Tamilnadu chair for youth leadership and gavel club. She is the director of Voluntary services at RC neithal, by Rotary International.

She has studied Engineering and obtained MS from BITS Pilani. Currently she is doing a course in Marketing and Sales from Indian Institute of Management Kozhikode and she admires Dr. A PJ Abdul Kalam.She loves meeting people and helping them and believes that "Together We all can make this a better World"