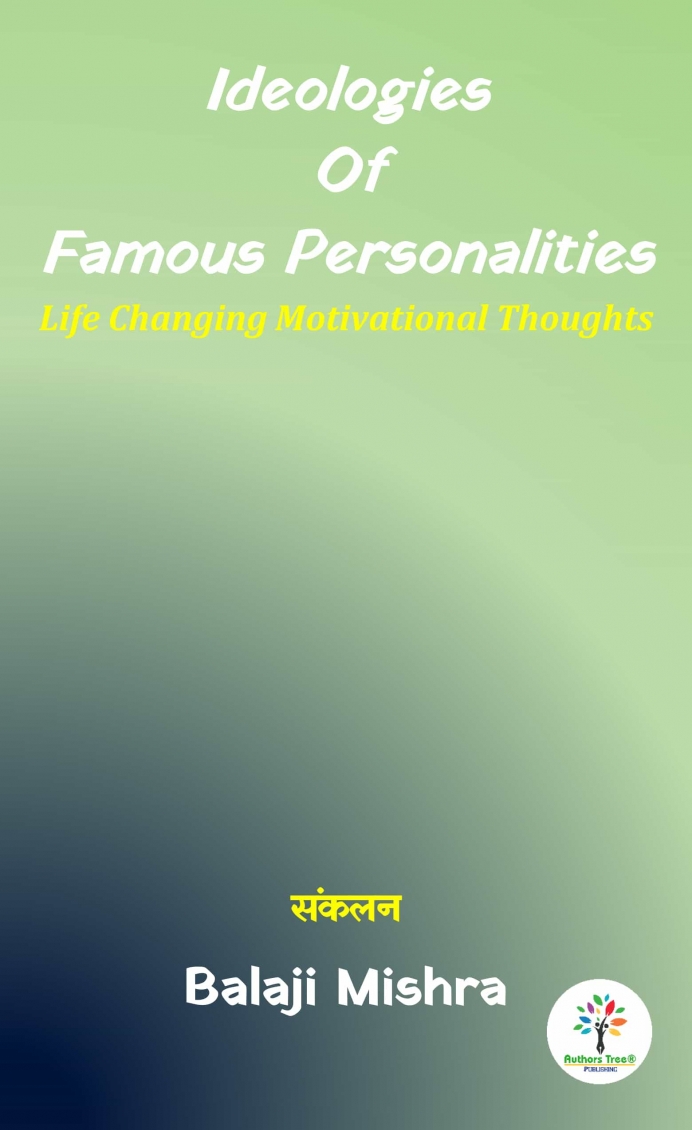 Delivery worldwide

Status: In Stock
Ideologies Of Famous Personalities
By: Balaji Mishra
Book By BALAJI MISHRA
Details :
ISBN - 9789391078454
Publisher - Authors Tree Publishing
Pages - 166, Language - HIndi
Price - 99/- 49/- (ebook)
Category - Self-Help/Motivational/Life-Changing Motivational Thoughts
Delivery Time - 1 to 2 working days
eBook
-------------------------------------------------------------------------------
In this book, thoughts written by famous personalities have been collected, through which people will get to learn and understand a lot in their lives. His thought stream is for every category of readers and it is important that people follow their views. The author believes that it is necessary to have inspiration in life so that even a normal person can achieve success in his life. For which it is necessary to have a good idea. By reading the ideas present in this book, people can get a new and better experiences with changes in their lives. Because in this book there is a thought stream of people who have succeeded with their own experience.