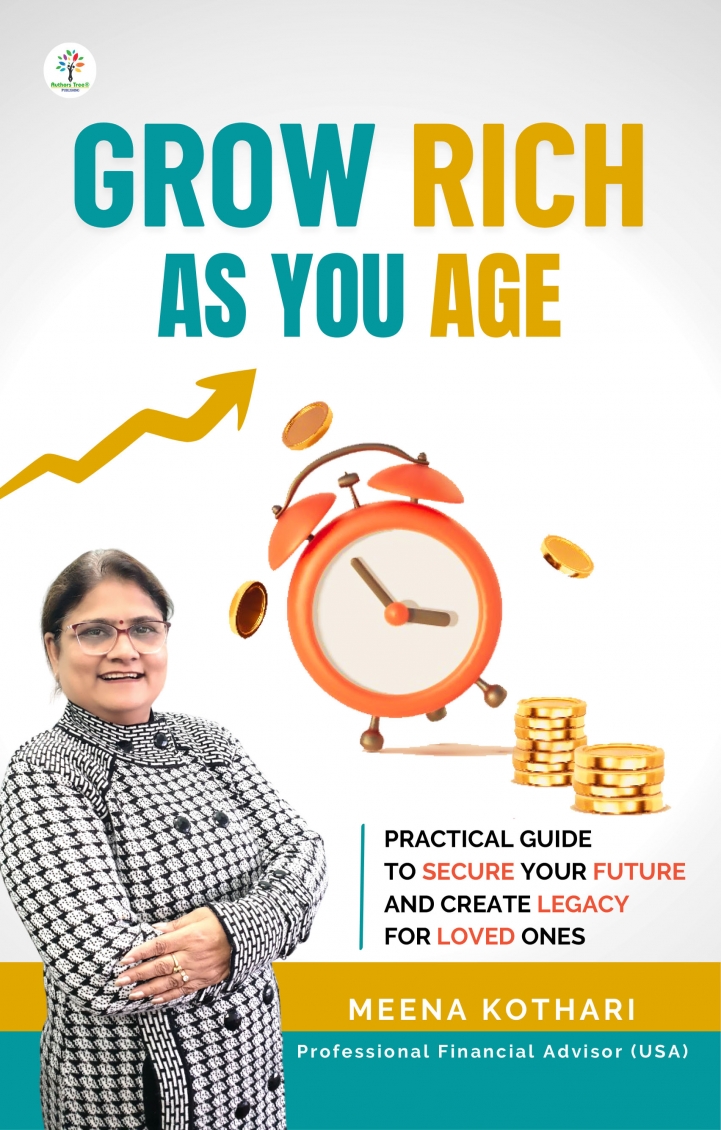 Delivery worldwide

Status: In Stock
Grow Rich as You Age
By: Meena Kothari
Book By Meena Kothari
Details :
ISBN - 978-93-94807-24-2
Publisher - Authors Tree Publishing
Pages - 162, Language - English
Price - Rs. 399/- Rs.225/- Only with Free Shipping
(Order Now Paperback)
Category - Non-Fiction/Self-Help/Life/Grow Yourself
Delivery Time - 6 to 9 working days
Order Here
----------------------------------------------------------------------------
The idea is not to live forever but to create something that will -Andy Warhol
As we age, we grow rich in our ethics, principles and values which are a prerequisite for a dignified life. By reading this book GROW RICH AS YOU AGE you can learn more about how to plan for your financial future, protect your loved ones and create a legacy that reflects your love, values and priorities.
In today's uncertain world, financial planning is more important than ever before.
Life is full of uncertainties and covid-19 pandemic has given a warning call and highlighted the importance of being prepared for unexpected events and the need to protect and secure your family. There are many ways to do this, including creating a budget and financial plan, investing in financial products like stocks and mutual funds, investing in startups and saving for retirement.
This book GROW RICH AS YOU AGE emphasizes the need to be prepared for emotional and financial vacuum in life and be able to face them with confidence and resilience. This book is a practical guide to review and update your financial planning which will help you build a strong foundation to navigate the financial uncertainties that may come along the way.
The word 'IF' in L(IF)E should be addressed timely. In GROW RICH AS YOU AGE I share my own experiences and expertise to help you plan the unplanned complexities of life, simplifying life insurance in financial planning. It also explores the importance of legacy creation, well supported and guided by my anecdotes, insights and inspirations.
Life is all about 'B' to 'D' which is BIRTH to DEATH, but the alphabet 'C' i.e CHOICE in between plays an important role. It's your CHOICE for CARING CONSISTENTLY and CREATING COVERAGE for your loved ones. It is never too late to start planning and the best day is today.
I am on a mission to educate the masses about financial planning. I ENSURE to INSURE and SECURE the future through legacy creation.