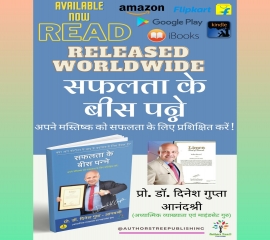 Self publishing in india has come a long way. It is now a viable option for every aspiring writer who wishes to have their books published. Today, there are over 15-25 self-publishing companies to assist authors.
But how does one choose the best publisher from the various options available?
Listed below are the key points an author should consider before associating with any publisher.
• Publishing Time Required
• Royalties and profit that the author would receive
• The cost incurred for production
• Publishing standard which includes the quality of paper, type of binding and so on
• Distribution options and marketing strategies of the publisher
• Provision of ISBN and barcode
• The quality and cost of the editing team, book cover design, marketing and promotion
• Copyrights
• Print-on-demand options
Based on the quality, services, and author satisfaction, the following companies have emerged as the top self publishing in india.
1. Kdp. amazon
Kindle Direct Publishing (kdp) is an e-book publishing unit of Amazon. They promise a fast market exposure through a publishing time of fewer than 5 minutes and book availability on kindle in 24-48 hours. They also offer 70% royalty for Indian authors. Since 2016, Amazon has added a paperback option that uses a print-on-demand technology.
2. Bookbaby
Bookbaby is a US-based self-publisher that promises to cover all the needs of the authors for self-publishing. They provide services like professional editing, e-book conversion, design, scanning services, print-on-demand options, and free book promo.
3. Lulu
Lulu is a self-publishing platform based in the US. They provide online print-on-demand, book design services, and ISBN. They market books on amazon, Lulu, and Barnes and Noble. They offer 80% royalties on print books and 90% royalties for e-books when sold through the lulu store.
4. Authors Tree Publishing
Authors Tree is a Chhattisgarh based self-publishing House With affordable packages to choose from, the company offers a 100% author profit share. The company also guarantees publication in 15 days. Authors Tree provides services like cover design, professional editing, book marketing, print-on-demand, book distribution, and digital marketing.
5. 24by7 Publishing
24by7 Publishing is a publishing company based in West Bengal. They provide services like professional editing, book cover designing, audiobook creation, ghostwriting, free ISBN and barcode creation, and many more. They guarantee book publication within 14 days.
6. Bibliofili.com
Bibliofili is a publishing company based in Kolkata. They provide pre-publishing help like editing, title research, ghostwriting, cover designing, and also aid in the promotion, book enlisting, distribution, etc. They assure a 14-day publication and shipping.
7. Notionpress
Notionpress is a self-publishing company based in Chennai, TamilNadu. They provide professional editing and cover designing services. Based on the package chosen, the profit share varies from 70 to 100 percent.
8. Partridge publishing
Partridge India is an imprint of the self-publishers, Author Solutions LLC. They publish both e-books and print-on-demand books. They offer services like professional editing, creative designing, and interior designing layout and worldwide exposure.
9. White falcon
White falcon is a print-on-demand self-publishing platform based in Chandigarh. With a 100% profit share, they provide services like book cover designing, professional editing, interior designing, and e-book conversion.
10. Pothi
The Pothi.com is a Bangalore based self-publishing platform.
They provide print-on-demand, covers designing, editing, and online distribution services through Amazon and Flipkart.