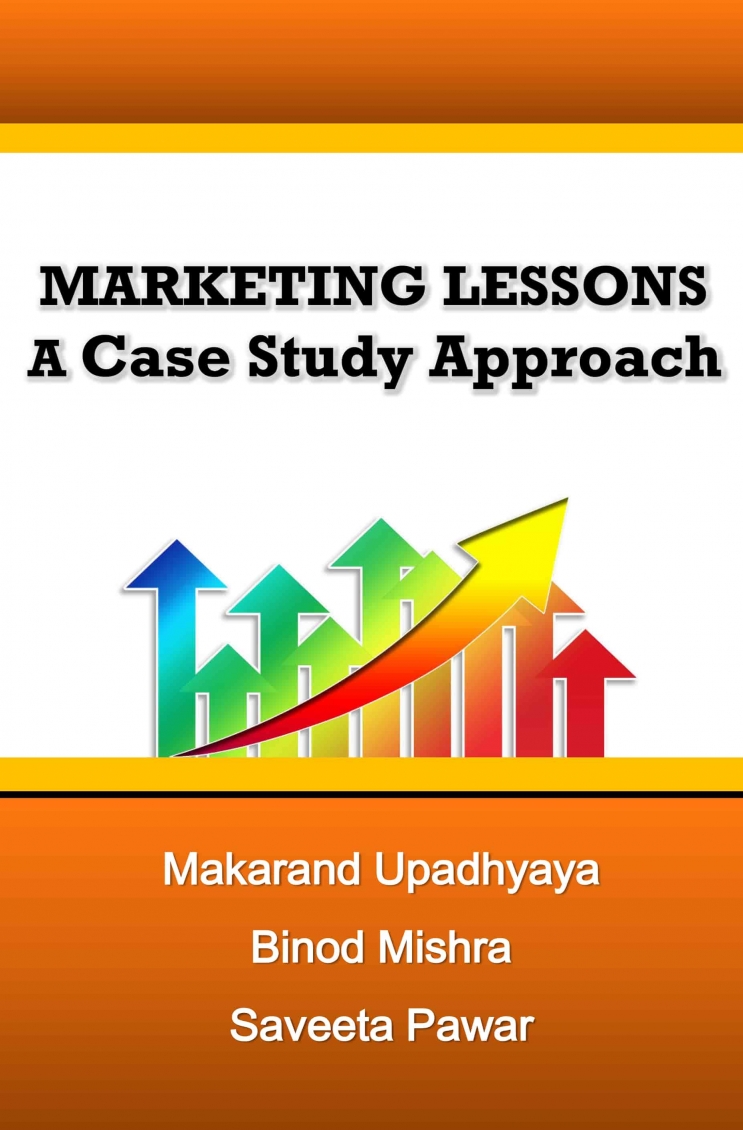 Delivery worldwide

Status: In Stock
MARKETING LESSONS : A Case Study Approach
By: Makarand Upadhyaya, Binod Mishra, Saveeta Pawar
Book By MAKARAND UPADHYAYA, BINOD MISHRA, SAVEETA PAWAR
Details :
ISBN - 9789391078218
Publisher - Authors Tree Publishing
Pages - 157, Language - English
Price - 450/- (Paperback), 200/- (ebook)
Category - Academic/Marketing Lessons
Delivery Time - 6 to 9 working days
Paperback eBook
-------------------------------------------------------------------------------
Solving a marketing case study doesn't only mean understanding one company. You need to focus on the entire market associated with that company. Without a market, the company cannot have a business to focus on. And that's why companies create market segments to categorize where the business would be more successful. Why do companies make it to the top ranks? Because of the stronger foundation and thorough understanding of the market.
When you choose a case to study, you choose a whole bunch of related cases in it. As mentioned in the first chapter, there are six ways to write a case study. Your objective should be clear and your research should be focused on the specified factors of the companies. Marketing case studies are different. Your focus is not only on the specifications of the case but rather on the promotional and marketing strategies applied by the case to gain recognition. Today, the market has changed a lot, companies are evolving, and naturally, the marketing strategies are changing with time. Social media is making more impact than television or news marketing. However, traditional marketing ways are still alive and some companies are still using them. For example, Casper uses banners and posters in public areas yet plans social media campaigns. Spotify uses television ads in some countries to target different sets of audiences.